Glass Skyscrapers
S €155
M €185
L €215
€
The Glass Skyscrapers are inspired by skyscrapers and skylines. Like the entire glass research – glasslab collection (2016) and glasslab cabinet (2017) – these candle holders are made in collaboration with laboratory glassblowers. Since 2021, the candlesticks have been included in the Pols Potten collection in a green variant. These are the last transparent ones from 2019.
borosilicate glass

Hand made
S: 34 cm – €155,-
M: 40 cm – €185,-
L: 46 cm – €215,-
2019
Shipping and handling per order
Netherlands: 10 euro
International: on request
Buy or more information?
Send a mail to jobshop@jobvandenberg.com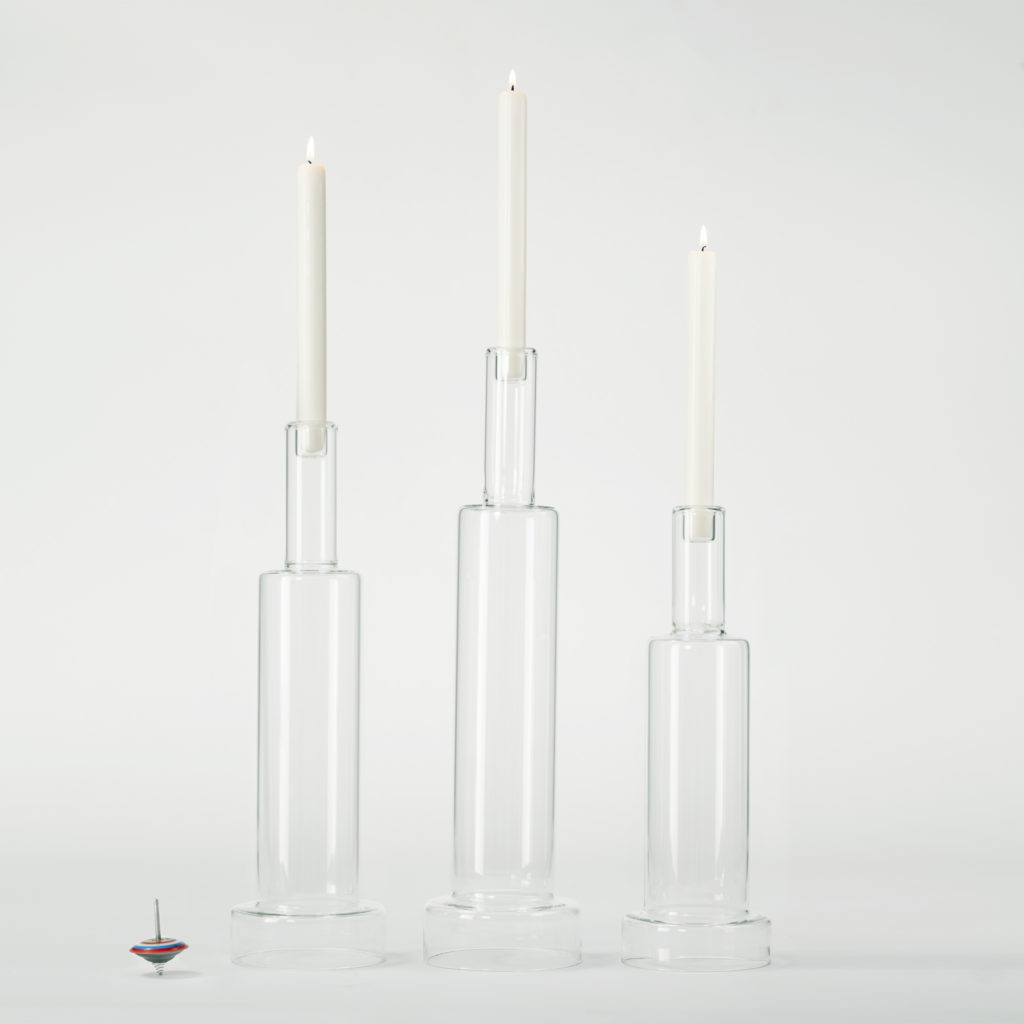 Buy it!